12 February 2018
Ohio school district installs information kiosks at schools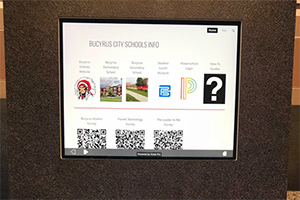 Kiosks have been installed at the high school and elementary school in Bucyrus, Ohio, in the main office areas as part of an effort to keep the community informed about school activities, according to the Richland Source
The district's technology director, Dave Jones, manages the kiosks, which use fifth generation iPads and a custom-built Google website.
The kiosks feature links to surveys to help the district provide relevant information. There is also a «How-To» page to enable parents to create accounts and use the PowerSchool and PayForIt sites. Future updates will include staff directories at each building.
The kiosks are available during regular school hours.
Source: Kiosk Marketplace