12 March 2019
SAGA payment terminals are installed on all Rosneft and BP petrol stations in Moscow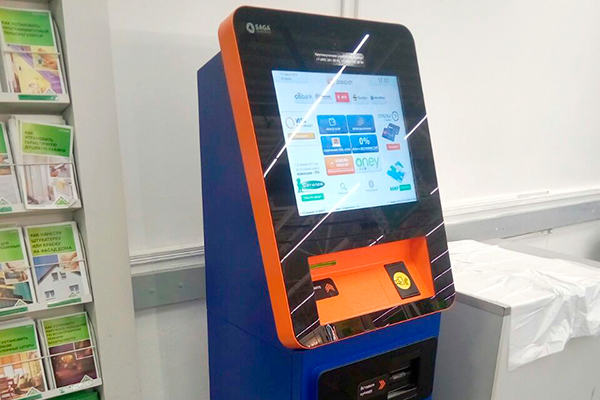 Elecsnet installed the quick self-service payment terminals on all petrol stations of Rosneft and BP (British Petroleum) in Moscow and the Moscow region.
The S-200 terminals provide the clients of the Elecsnet the means to pay quickly and conveniently on a 24-hour basis (including the Road Safety Service fines and taxes), redeem loans in various banks and charge money to the bank accounts, transfer money, pay for products and services (more than 2000 services in total).
Our devices are installed in salesrooms as well as on open spaces of the Rosneft and BP petrol stations. The SAGA Technologies has produced and installed 295 S-200 terminals in total, according to the equipment replacement program, 204 of them were supplied to Rosneft, 91 – to BP.
The Elecsnet terminal network consists of more than 4000 devices. Consequently, our partner is not only the pioneer (started the business in 2001), but also the leader of instant payment market. In 2018 Elecsnet decided to renew and enlarge its terminal fleet three times in years to come.
The SAGA Technologies has been chosen as the main manufacturer and supplier of quick self-service payment terminals because our devices fully conform to the modern life requests with regard to safety, ergonomics, style and the absence of service condition limits.
Source: The SAGA corporation press relations service