19 April 2019
The SAGA Corporation took part in the 11th E.DAY 2019 conference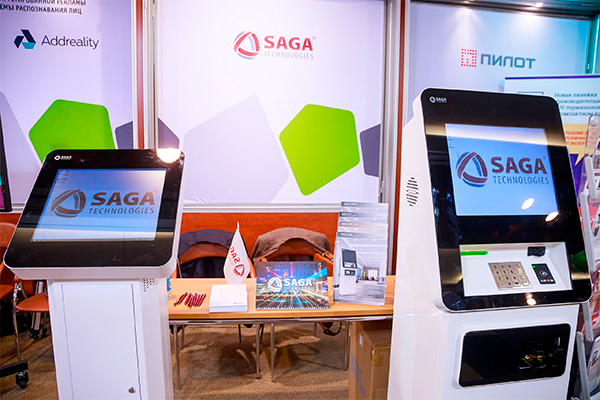 The 11th E.DAY 2019: Embedded Technologies and the Internet of Things conference took place in Moscow on 18 April 2019. In was organized by the Quarta Technologies Company, the leading distributor and training partner of the Microsoft Windows Embedded (IoT) within the territory of Russia and the CIS.
The conference gathered more than 300 representatives of «smart» devices manufacturing companies, system integrators, software developers, educational institutions, as well as industrial companies, banks, retailers, security companies and others.
The SAGA Corporation participates in the E.DAY conferences annually, showing its latest developments within the framework of these conferences. The 2019 event was not an exception. The self-service devices attracted special attention of the visitors because of their design, and the SAGA booth became one of the main places where the representatives of the «internet of things» sphere took conversations.
«Within the recent years we've seen a very quick growth of the «internet of things» and linked technologies. This, in turn, emphasized the issues of the security of the users of such products. The SAGA corporation traditionally focuses on this issue and takes care of the physical protection of its devices as well as of the informational protection», – noted Andrey Zholobov, SAGA Technologies Director General.
During the E.DAY 2019 conference the analytical reports were announced about the situation within the Russian market of the «internet of things», about the most expected technology – the 5G and its prospects in our country and the presentations dedicated to the elements and technologies needed to create a protected IoT-device, about the implementation of the cloud technologies, the capabilities of the artificial intelligence and the examples of the benchmark architecture of the «internet of things».
The photos taken on the E.DAY 2019 conference were used in this content.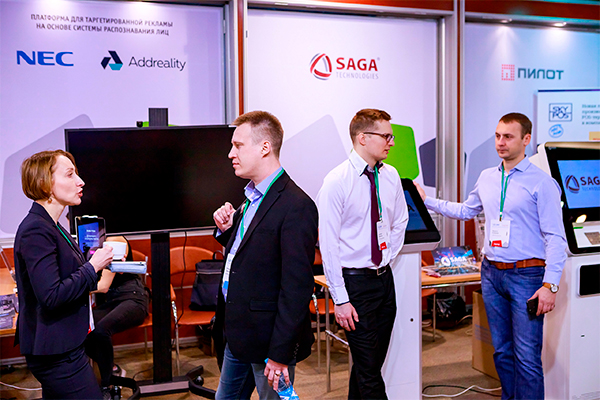 Source: The SAGA Corporation press relations service