3 September 2019
Three years of working with Kinomax
In summer 2019, SAGA Corporation started to renovate its self-service devices in Kinomax, one of the largest Russian cinema networks. The 2016 SAGA model range will be piecemeal replaced with new 2019 models. The basis of the new devices are the S-200.32 multi-functional payment terminals.
The SAGA Corporation devices have been solving complicated marketing problems for three years and met the highest requirements to the client service of the Kinomax cinemas, one of the leaders in federal movie screening, implementing the revolutionary technologies in the field of entertainment.
Our staff is glad to continue the long-term and mutually profitable partnership with Kinomax and fruitful work for the benefit of the modern Russian entertainment market.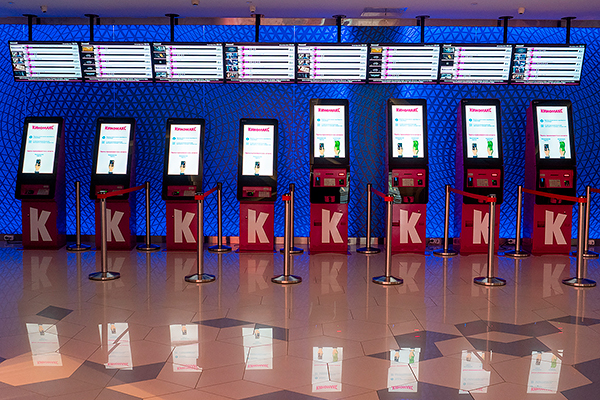 For your reference:
The Kinomax Moscow cinema network has 36 cinemas in Moscow and Moscow region, Astrakhan, Vladivostok, Vladimir, Volgograd, Volzhskiy, Ekaterinburg, Izhevsk, Irkutsk, Kazan, Kirov, Krasnodar, Krasnoyarsk, Lipetsk, Perm, Rostov-on-Don, Ryazan, Samara, Tambov, Tomsk, Tyumen, Ufa, Chelyabinsk and Yaroslavl.
Herewith, according to the results of the year 2018,
Kinomax occupied 5,1% of the market * in the number of screens equaling to 268, making the top 3 largest cinema network operators in Russia (including franchises and cinemas on the repertoire service).
Occupied 4,7% of the market in the number of screens equaling to 242, taking the second place among the owners of the cinemas in Russia (without franchises and cinemas on repertoire service).
* According to the NEVAFILM RESEARCH. The contents are published in the Cinemascope journal, No. 65 01-03/2019.
Photos taken by the SAGA Corporation press relations service.
Source: The SAGA Corporation press relations service