25 December 2019
S-32 X1 – for retail, pharmacies and transport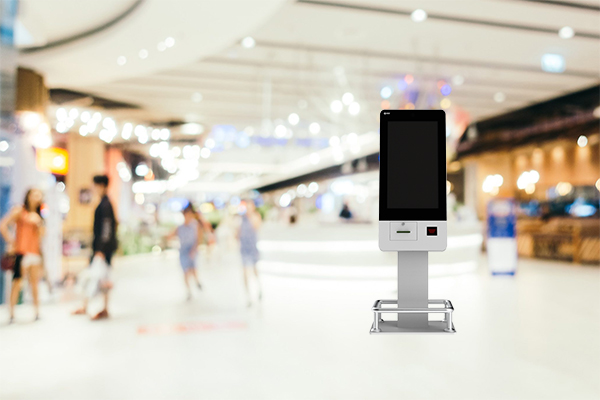 In the expiring 2019 the SAGA Technologies extended its S-32 model range with the S-32 X1 informational kiosk.
The new device differs from the basic S-32 is the possibility to install the guardrail.
This was adopted due to that the informational kiosks installed in the places where visitors use shopping and luggage trolleys, heavy wheeled bags and different carriages need additional physical protection.
The engineers of the SAGA Technologies studied the operating practice of the S-32 informational terminals and provided an additional option of a 190 mm guardrail installation in the lower part of the device.
Thus, the new S-32 X1 is protected better and adapted for use in shopping malls, retail shops, pharmacies, medical facilities and transport hubs.
Source: The SAGA Corporation press relations service