14 October 2020
Videotel Digital introduces infrared touchless buttons for interactive products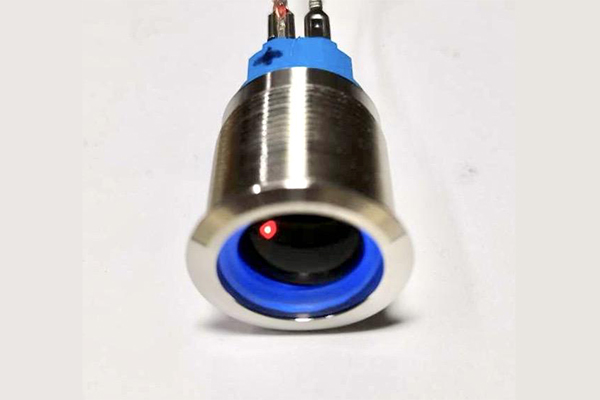 Videotel Digital, a manufacturer of industrial grade digital signage media players, looping DVD players, touchless interactive solutions and directional sound speakers, has introduced infrared touchless buttons to its touchless interactive products.
As consumers are now reluctant to interact with public-facing surfaces, Videotel Digital offers touchless alternatives that allow customers to continue to interact with no fear of COVID-19 contamination. Videotel's MOVE, SENSE, WAVE, TAP and QR give options, all of which are compatible with Videotel's exclusive 4K VP90 and VP71XD industrial media players, according to a press release.
The infrared touchless buttons allow touchless triggering within three inches of the surface, eliminating the need for physical contact and will include a change of color signaling the user that the button has responded.
«Videotel Digital's new Infrared LED buttons are the perfect interactive solution for restaurant operators because they can be used in self-service displays and kiosks to take the fear out of touching the screen to order. It is the perfect touchless alternative,» Lisa Schneider, Videotel Digital's executive vice president of marketing and sales, said in the release.
Videotel's touchless product line also includes:
MOVE Motion Sensor is customizable and allows you to make either Videotel player interactively trigger individual or multiple video files to show content when a viewer is detected.
SENSE Motion Detector is designed with «smart sensors» that detect the approach of a viewer and plays different messages based on the viewer's proximity.
WAVE allows an «attract screen» to loop seamlessly until a hand wave motion triggers a selling message.
TAP Interactive is for presentations and is activated via foot pedal that allows you to trigger screen content.
QR, which is available in Videotel Digital's free digital signage cloud software, comes with every VP90 4K media player, and enables messaging to include a QR code, which once photographed, automatically transfers to a smartphone for touchless screen navigation.
Source: Kiosk Marketplace