16 October 2017
The SAGA Technologies company took part in the 2017 PLUS forum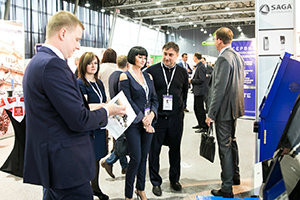 The latest PLUS-forum named «Banking self-service, retail and cash circulation 2017» took place in Moscow, Sokolniki Exhibition and Convention Centre on October 4-5. The forum gathered 1400 guests, which is all-time high point throughout the long history of this event.
The participants of the conference discussed the topical issues of the bank infrastructure development, the issues of customer experience and safety in offline retail banking, as well as the continuing process of transformation of digital banking, bank services and cash circulation.
In a separate development a major exhibition of banking equipment and technologies numbering more than 70 mounts of 57 exhibitor companies from Russia, CIS and foreign countries.
The SAGA Technologies Joint-Stock Company is the acknowledged leader of the domestic market of software-hardware self-service solutions, followed the tradition and took place in the October PLUS-forum as a Partner. The SAGA Technologies company presented several bank self-service devices, including the newly-designed ones.
You can read the summary of the conference and exhibition and see the photo report on the official website of the PLUS-forum.
Also you can see our own photo report of the event.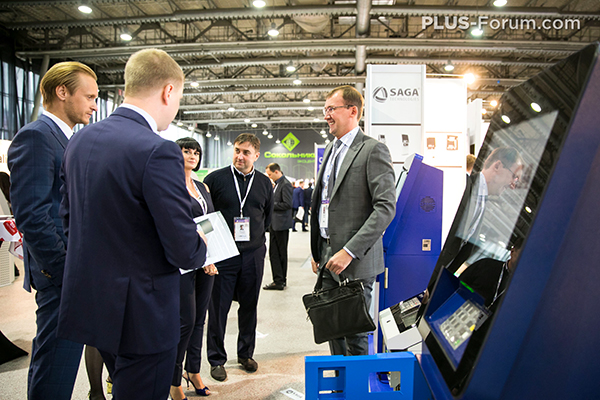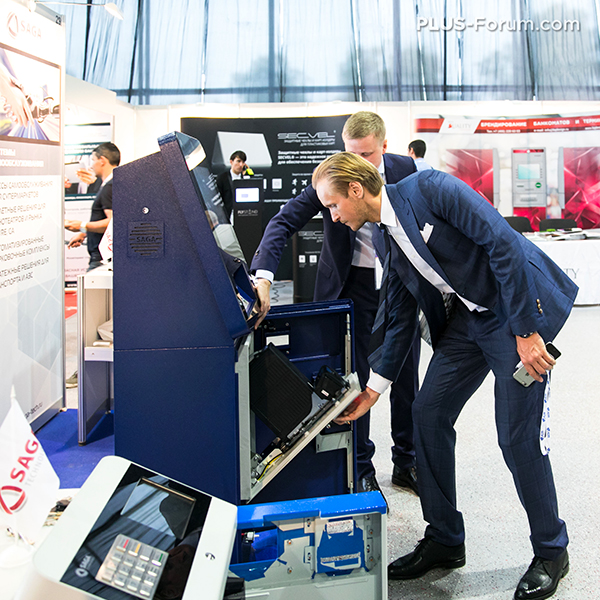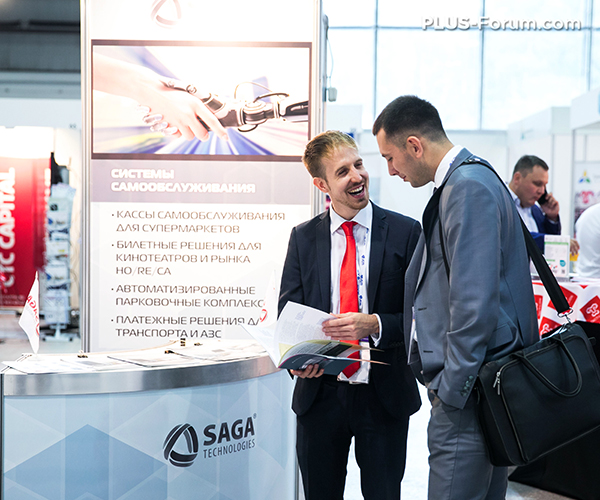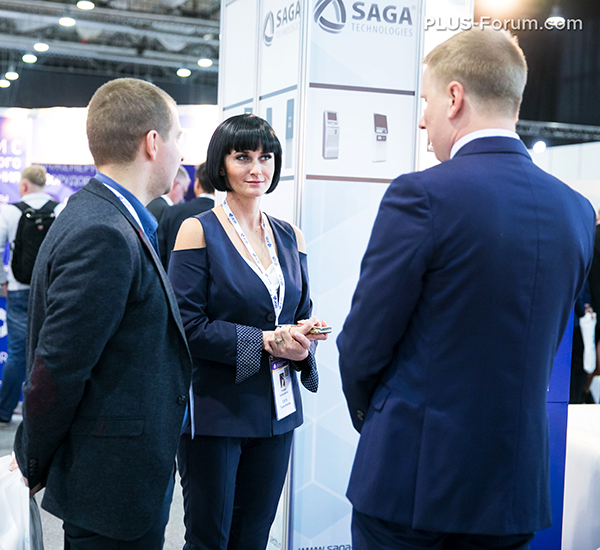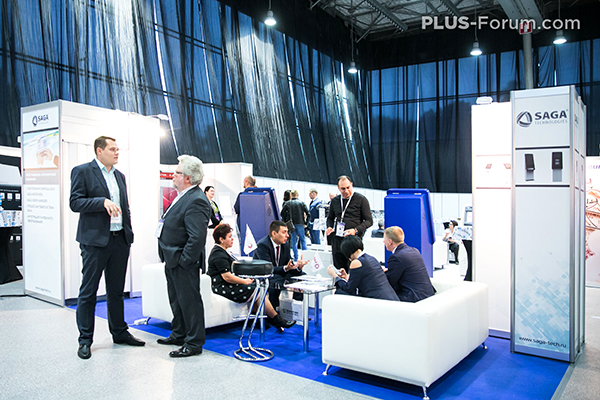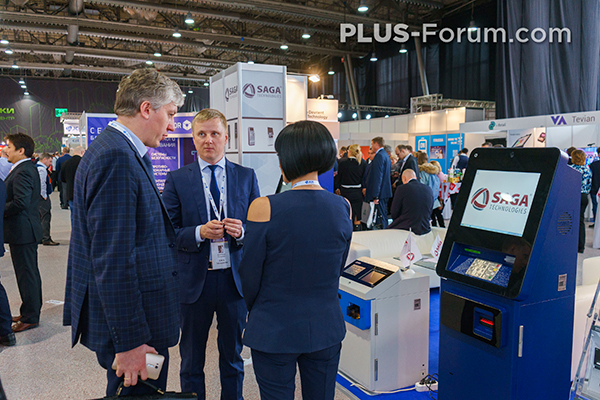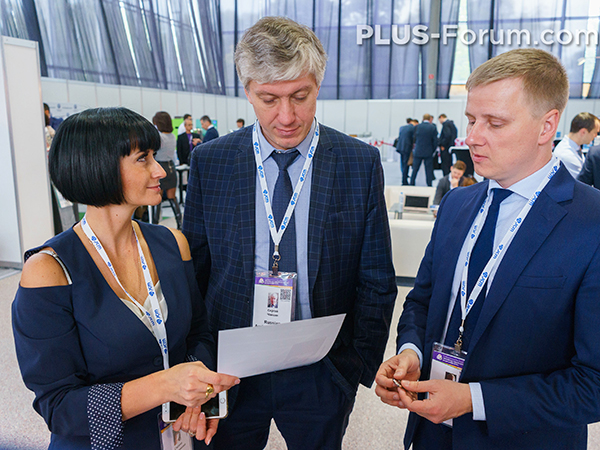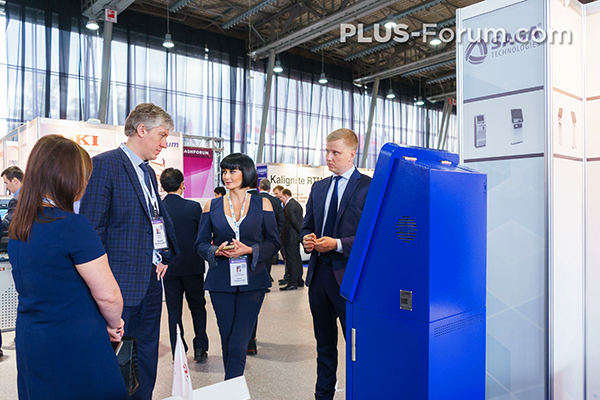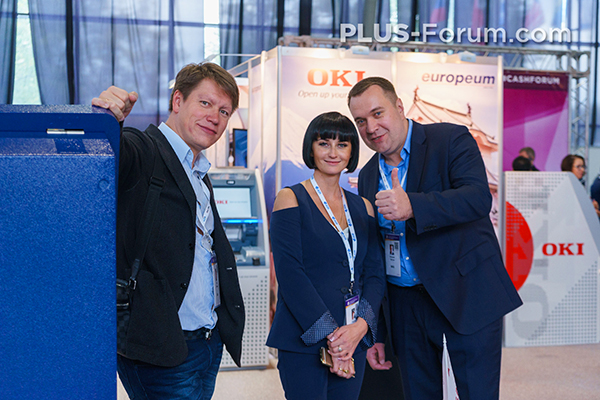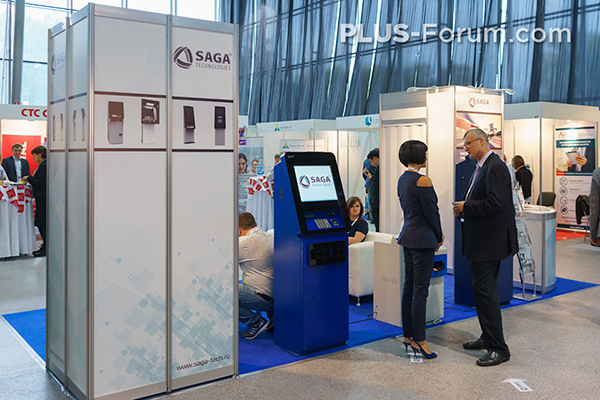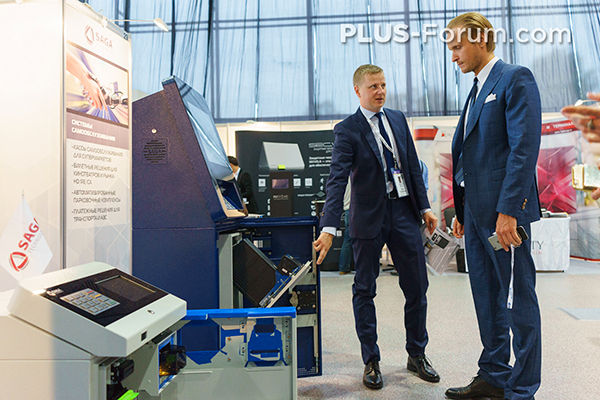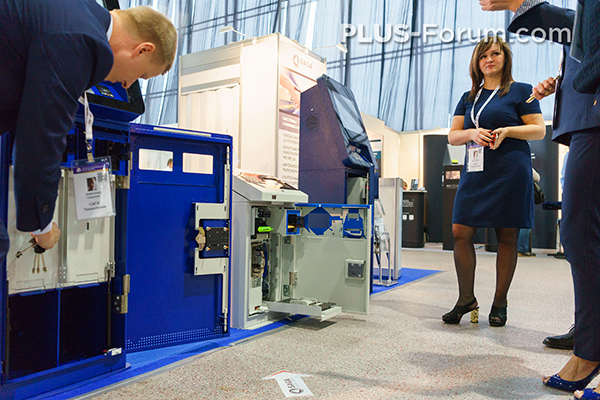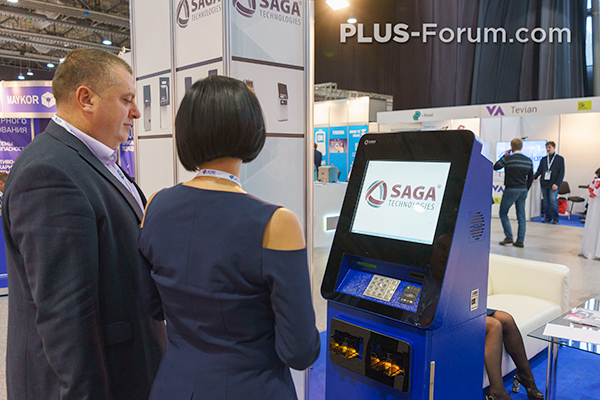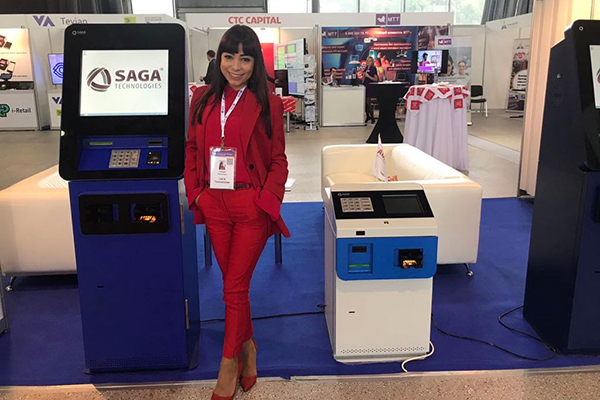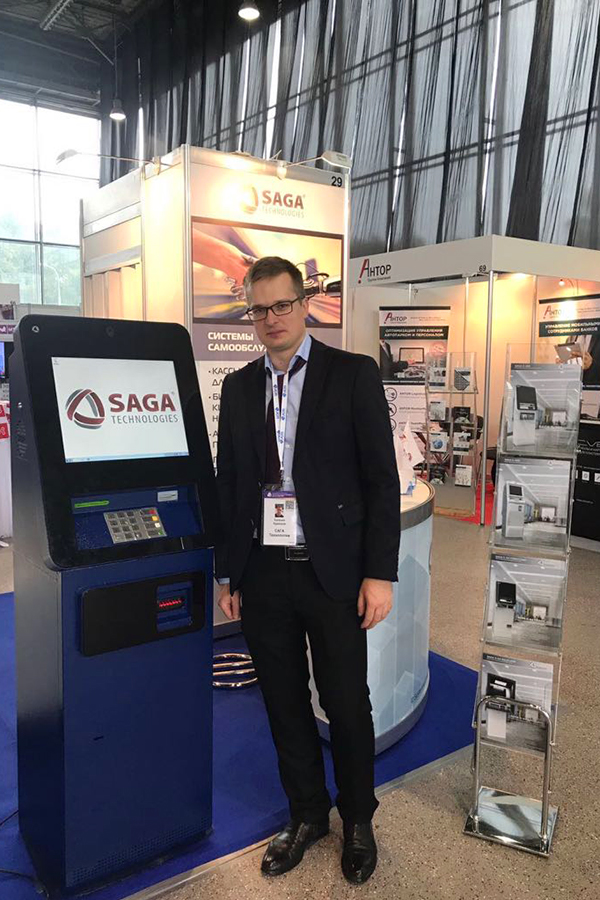 Source: The SAGA Technologies press relations service