16 November 2023
Vidir Solutions teams with Phonomic on buy-online-pick-up-onsite fulfillment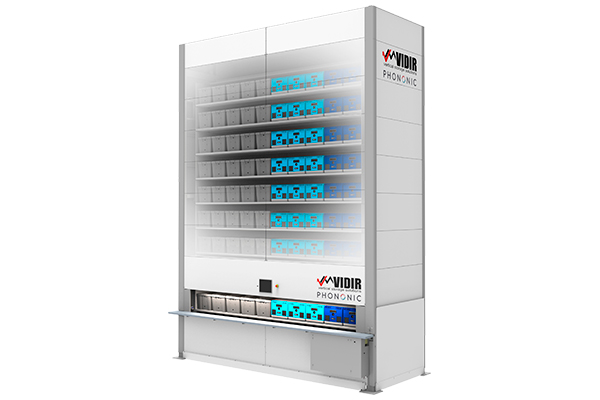 Phononic, a provider of solid state cooling technology, and Vidir Solutions, a manufacturer of vertical motorized material handling and storage systems, have partnered to offer the Vidir Powered Carousel to make online grocery delivery and curbside fulfillment more efficient for grocers, according to a press release.
This automated buy-online-pick-up-onsite fulfillment and staging solution combines Phononic's refrigerator and freezer totes with Vidir's vertical lift system, enabling grocers to stage frozen, chilled and ambient orders in one central location.
By consolidating orders in a vertical storage system, retailers can now reduce the number of touches required by their associates to fulfill an order while also decreasing the time it takes to get an order to their customers for curbside pickup and delivery.
The Vidir Powered Carousel enables vertical space usage that is otherwise wasted and enables the same or more throughput by using less floor space. Additionally, orders are kept at precise temperatures in Phononic's IoT-enabled refrigerator and freezer totes in the joint solution.
The totes can be turned off when not in use which increases energy savings.
Source: Kiosk Marketplace