17 November 2023
Thor's Skyr to introduce branded Blendid robotic kiosks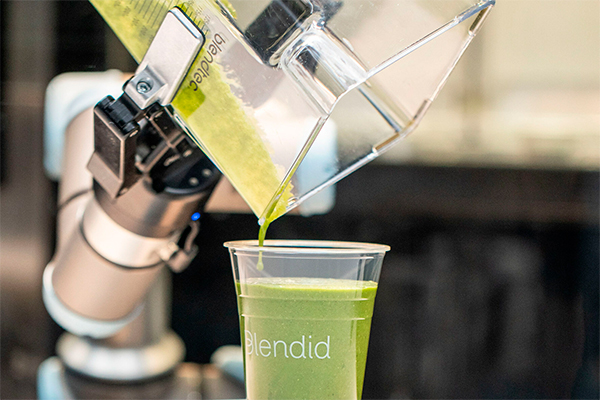 Thor's Skyr, a brand that uses natural ingredients for skyr, an Icelandic smoothie, will open its first autonomous robotic kiosk locations powered by Blendid technology later this year, according to a press release. The Thor's Skyr by Blendid locations will be the first robotic kiosks in the U.S. to offer skyr-based smoothies to consumers.
Available in over 1,600 stores nationwide, Thor's Skyr was founded by actors Terry Crews, Hafthor Julius Bjornsson and Dylan Sprouse alongside Icelandic entrepreneur and restaurant veteran Unnar Beck Danielsson. With more protein and less sugar than yogurt, Thor's Skyr's plain flavor has 21 grams of protein per six-ounce cup, while the flavored offerings contain 18 grams of protein – providing consumers with a variety of flavors with no added sugar.
Leveraging Blendid's contactless food automation platform foodOS, Thor's Skyr by Blendid kiosks will make healthy food options made on-demand and customized to meet individual preferences accessible in more locations for consumers.
Source: Kiosk Marketplace