27 November 2019
NY brewery installs kiosk to order from T.J Finley's Public House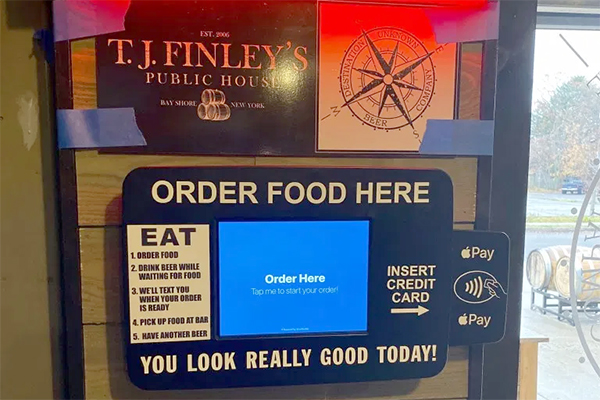 Destination Unknown Beer Company, a Bay Shore, N.Y. brewery, has installed a kiosk for ordering food from nearby T.J Finley's Public House that allows customers to place an order, pay with credit or debit card and enter a name and cell phone number, according to a greaterlongisland.com report.
The customer gets a text when the order is on its way to Destination Unknown Beer Company, and the order arrives in five to 10 minutes.
There is no delivery fee, although customers are encouraged to tip the delivery driver.
Source: Kiosk Marketplace