13 January 2020
Elo announces POS, self-service, BOPIS additions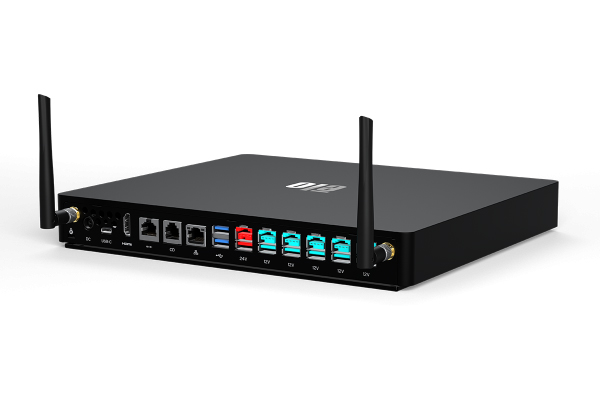 Elo, a provider of interactive retail solutions, announced additions to its lineup of point-of-sale, self-service, BOPIS and in-store fulfillment solutions, including the new Windows-based EloPOS Pack compute platform and two additional display options for EloPOS systems, according to a press release. The solutions will be on display at the National Retail Federation show in New York City.
These additions provide Windows/Intel customers the same flexibility to configure a right-sized solution as Elo's Android-powered point-of-sale and self-service portfolio. Available for pre-launch preview is the Elo Edge Connect 3D camera for facial-recognition and secure-payment applications.
Following are the new solutions:
EloPOS Pack: A connectivity-rich enterprise compute platform in a compact design. Backed by the security and infrastructure of a Windows-based system with Intel's Q370 chipset and the speed of Intel's eighth-generation processors, the press release said the EloPOS Pack offers versatile connectivity options. Users can plug in what they need from Elo's latest monitor via single-cable USB-C to a legacy printer requiring a 12V-powered USB.
New EloPOS system form factors: Elo expands the EloPOS System with two new display sizes – 22-inch full HD and 15-inch 4:3 aspect ratio. Purpose-built for point of sale, EloPOS has Intel's eighth-generation processors and integrated connectivity to support customer-facing displays, payment readers, printers, cash drawers, barcode scanners and scales.
Elo Edge Connect 3D Camera (preview): Designed to attach to a variety of Elo interactive displays via the Elo Edge Connect technology, the 3D camera enables a variety of applications, from customer loyalty and payment, to gesture recognition and augmented realty. Elo's Edge Connect portfolio enables a variety of snap-on peripherals for configuration of in-store applications.
Artificial intelligence for retail: AI applications include a product-identification kiosk where shoppers can place an item (such as hardware) to get instant product identification. Also available is a facial recognition-powered store loyalty and secure payment demo enabling customers to enroll and pay with their faces.
Source: Kiosk Marketplace