17 March 2020
Oksana Kalashnikova: coronavirus and cash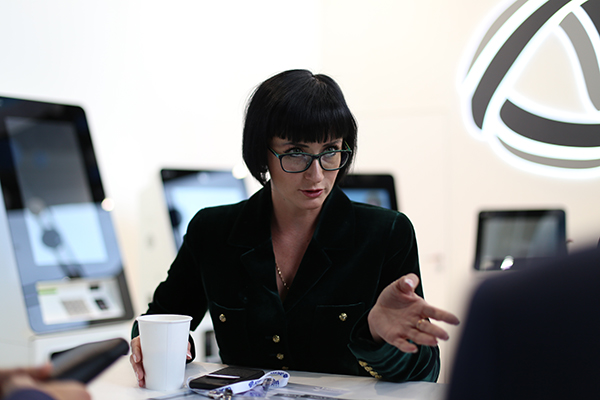 On Monday March 10 the Worldwide Health Organization (WHO) advised the purchasers to transmit from cash to cashless payments via cards to avoid the transmission of the coronavirus.
The scientists have found that on one banknote there could be up to 400 bacterial species capable of provoking various diseases from tuberculosis to exotic fevers. The germs can live up to 2 months on paper banknotes and up to 2 weeks on coins.
Yana Gordienko, the reporter of the «Moscow 24» channel visited the SAGA Technologies office and investigated with Oksana Kalashnikova, the SAGA Business Development Director, the riskiness of client interaction with the self-service devices.
Oksana noted that even when the additional mechanical safety measures such as money heating are absent, the risk of 2019-nCoV infection is minimal because of the way that cash is transported by the bill collectors from banks to the client service points where ATMs are installed.
The main protective factor according to the SAGA Technologies expert is time needed for transporting and loading the paper banknotes. It'd be enough time for the virus to die between loading banknotes into a cassette, transporting it along a difficult route and schedule, installation into the self-service device and cash out.
«In current conditions we consider the situation with the COVID-19 coronavirus transmission via money, what was emphasized by WHO, overstated. – noted Oksana Kalashnikova. – Certainly, our company recommends being aware of personal care and the use of antibacterial agents. But the correct choice of the necessary protection means and risk evaluation concerning operations with money depends only on the individual approach of the citizens.»
You can see the recording of the broadcast at the «Moscow 24» TV city information channel site.
Source: The SAGA Corporation press relations service