15 September 2020
Canadian vending operator introduces touchless mask dispenser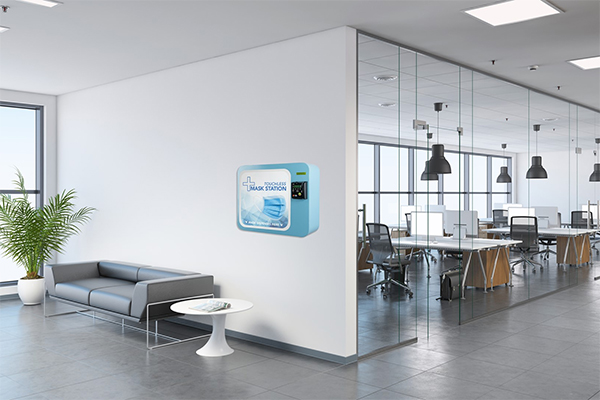 Cypress Vending, based in Vancouver, Canada, has introduced a touchless mask vending machine, The Touchless Mask Station is available in both the U.S. and Canada and is designed to keep the public safe during the current pandemic, flu season and beyond, according to a press release. The masks dispense from the bottom and can be retrieved without ever touching the machine.
«We specialize in healthy drink and snack machines, and when the pandemic hit, machine sales practically came to a halt,» Brad Simon, company co-founder, said in the press release. «We then started to receive calls from our clients requesting PPE. We knew we simply had to pivot and make adjustments that make sense for now and for the long run.»
«Masks are very light and do not dispense well in a traditional machine,» Travis Grubb, co-founder, said. «With the touchless mask station, we have a touchless solution that dispenses one mask at a time. It is very convenient for anyone on the go who has forgotten their mask at home, or for the employee that is clocking in to work, for example.»
The machine comes with a roll of 200 disposable, three-layer, non-medical masks, and rolls can then be reordered directly from Cypress Vending.
Source: Kiosk Marketplace