6 April 2021
Advantech introduces more cost effective thermal screening kiosk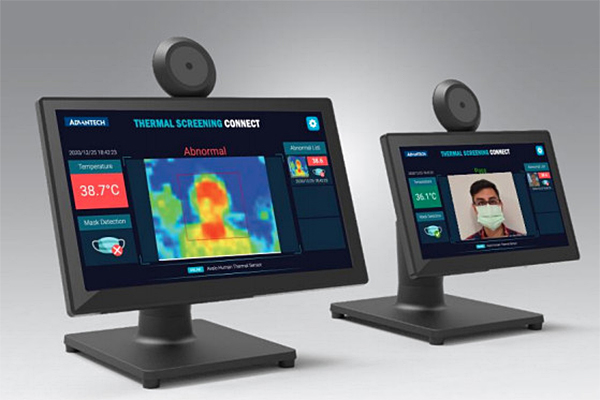 Advantech, a provider of IoT intelligence systems and embedded platforms, has launched its one-to-one visitor thermal screening kiosk, which it describes as the cost effective version of its visitor thermal screening system released in 2020, according to a press release.
The new solution has the original version's abilities to monitor and record events for abnormal body temperature with a real-time alarm, but at a lower price for smaller businesses. The system can combine with a rugged panel PC interface and multiple peripherals for businesses to customize their total thermal kiosk solution.
Leveraging AI-based technologies, the zero-contact thermal solution screens and monitors people individually in smaller, more intimate settings to reduce the risk and spread of COVID-19. The kiosk features plug-and-play installation, a thermostat threshold for temperature hysteresis, multiple alarm settings and visitor screening results with face-capture integrations that support mask detection. The built-in thermal screening software can connect Avalo human thermal sensors to provide complete thermal data. It also integrates with the video analysis on Advantech's USC-130.
Source: Kiosk Marketplace