7 April 2021
Coinme launches 300 bitcoin enabled Coinstar kiosks in Florida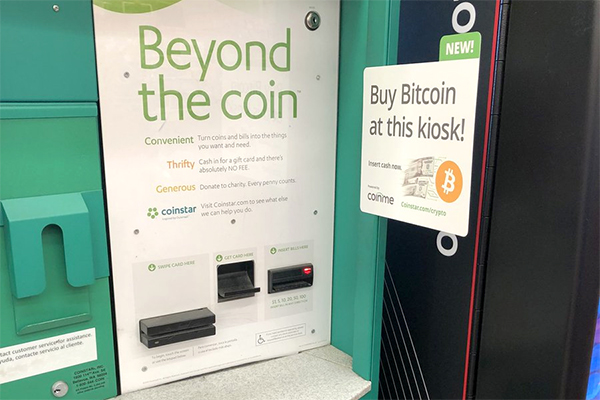 Coinme, a cryptocurrency cash exchange in the U.S., expanded to Florida with the launch of over 300 bitcoin-enabled Coinstar kiosks located at select Winn Dixie, Fresco y Mas, Harveys and other grocery outlets across the state from small towns to big cities including Jacksonville, Miami, Orlando and Tampa, according to a press release. The kiosks allow consumers to buy bitcoin with cash at their local grocery store.
A recent Coinstar-sponsored survey found that 23% of people who would purchase cryptocurrencies would do so from a bitcoin ATM or kiosk. Additionally, nearly one in five respondents said they would prefer to buy cryptocurrency with cash, and over half advised they would purchase it as an investment.
«The current mainstream demand for bitcoin has attracted many first-time investors who need straightforward and secure access to cash avenues to purchase it,» Jim Gaherity, CEO of Coinstar, said in the press release. «We've been eager to bring Coinme to our kiosks in Florida, and now our customers there can easily attain it through a number of Coinme-enabled Coinstar locations near them.»
The process of buying bitcoin at Coinme-enabled Coinstar kiosks offers unique advantages over buying it at bitcoin ATMs, according to the press release.
Purchases of bitcoin are instantly available in the Coinme Wallet, eliminating the need to input separate wallet information that can be up to 35 characters long.
There are nearly 6,000 Coinme-enabled Coinstar kiosks in supermarkets across 44 states nationwide.
The buyer must have a valid mobile phone number, a driver's license or state ID card and cash in U.S. dollars.
The steps are: 1) Create a Coinme account, 2) Find a Coinstar kiosk, 3) Insert cash into the kiosk (coins are not accepted) and 4) Redeem the bitcoin immediately.
Source: ATM Marketplace