7 April 2021
Italian retailer teams with Diebold Nixdorf to deploy self-checkout technology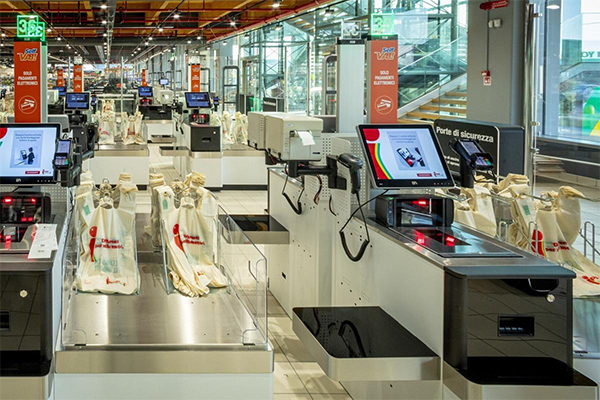 Iper La grande i, a Milan, Italy based retailer, has selected Diebold Nixdorf for a complete renewal of the front- and back-end of its hypermarkets and restaurants to improve consumer experiences and in-store efficiency while migrating to new technological standards, according to a press release.
Iper La grande i has 22 hypermarkets in four regions.
Iper La grande i will use the latest Diebold Nixdorf technology, including self-checkout and convertible checkout systems equipped with the company's Vynamic software and payment solutions.
«The strategic partnership with Diebold Nixdorf allows us to offer our customers an incredibly advanced, secure and convenient shopping experience, thanks to the user-friendly interface,» Deris Gil Martinez, chief information officer at Iper La grane i, said in the press release.
Source: Kiosk Marketplace