29 April 2021
Traditionally the SAGA trade fair was the most bright at the trade show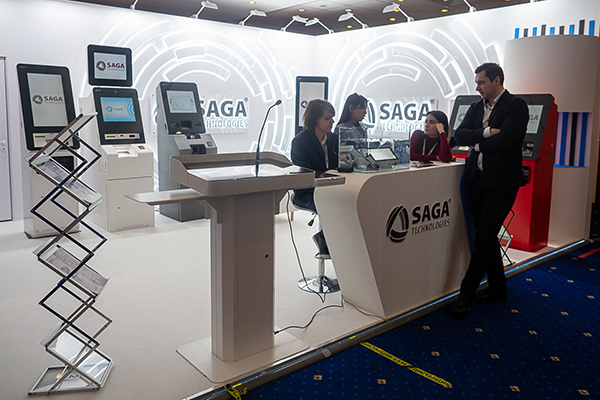 The united PLUS-Forum «Payment business» and «Banking self-service, retail and cash circulation» took place at April 26-27, 2021 on the premises of the Radisson Slavyanskaya Hotel and Business Center.
The business agenda of the event (#ecomforum and #cashforum) covered the issues of present and future of financial technologies, payment industry, retail banking, cash circulation and retail in Russia.
The key speaker was Mikhail Alexeev, deputy Head of the Bank of Russia. Also within the framework of the strategic session the representatives of Goznak, MasterCard, Huawei Technologies, Tele2, Gett, Infosecurity, Zecurion, Wildberries, Vkontakte, VTB, AlfaBank, Rosselkhozbank, Raiffeisen Bank, Tinkoff etc delivered speeches.
The most heated discussions were focused on the issues of cyber security of banking and payment industry, strategies of national payment system development, biometrics, robotics and remote banking automation, artificial intelligence and machine learning, big data, marketing instrument revaluation, payment infrastructure development, advanced models of banks and retail interaction, insurance.
At the same time with the conference took place a trade show of hardware, technologies and business solutions. On this trade show more than 50 leading Russian and foreign companies presented their products.
The SAGA Corporation became an active participant of the trade show. The new equipment was shown on its island stand, namely:
S-200 CA automatic deposit machine,
S-200.19 ATM (banknote recycling),
S-200.19 BNR (banknote recycling),
S-200.19 payment terminal,
S-200.27 payment terminal,
S-200.32 wall terminal.
In addition to self-service equipment the SAGA Corporation presented a podium, tablet-terminal with facial recognition and an industrial mini-terminal / mini-PC with IP68 protection level (full protection from dust and moisture).
Noteworthy, a modern elegant stand of the SAGA Corporation was easily noticeable in the trade show area and became one of the key places of business communication of both participants and the guests of the united PLUS-Forum (#ecomforum and #cashforum), attracting much attention of not only all the representatives of payment industry in Russia, but also of foreign partners and potential clients from abroad.
Photo contents by the SAGA Corporation press relations service.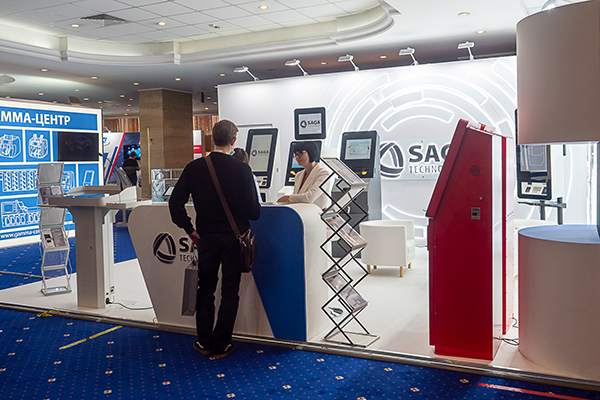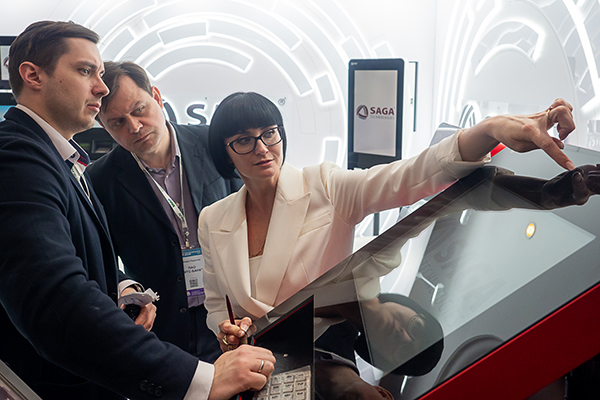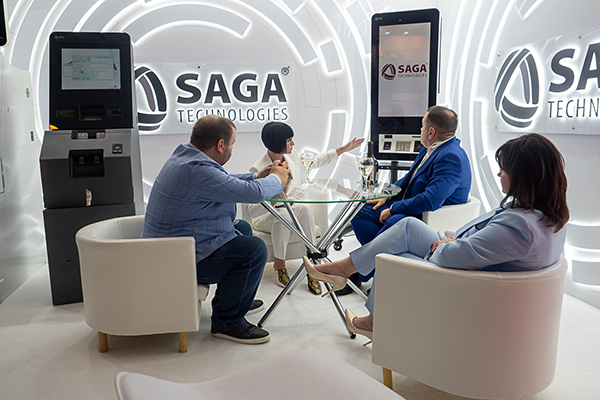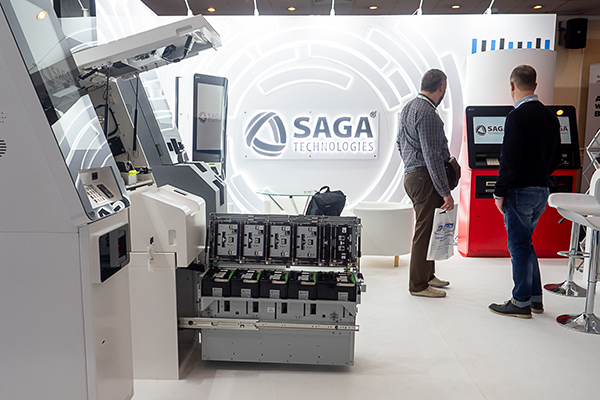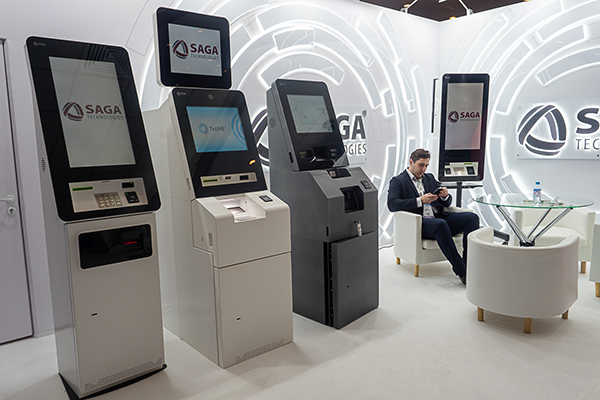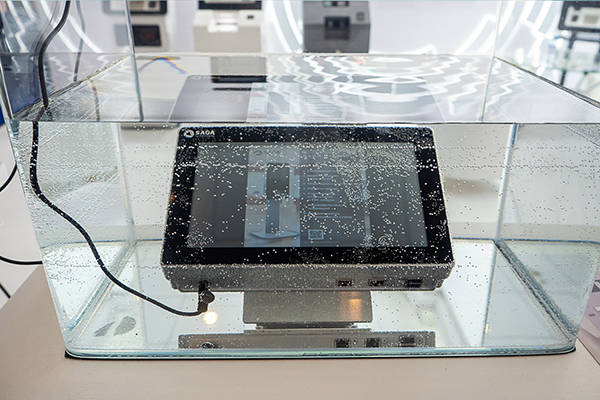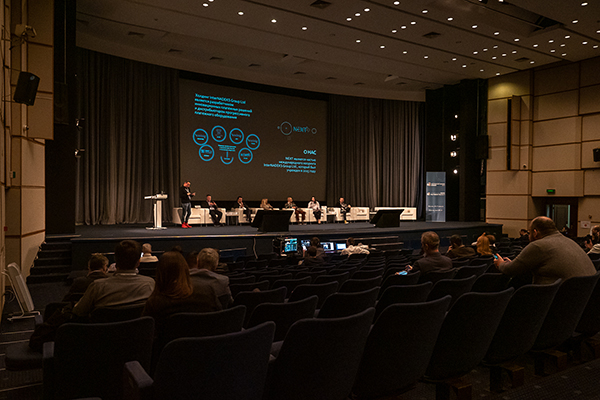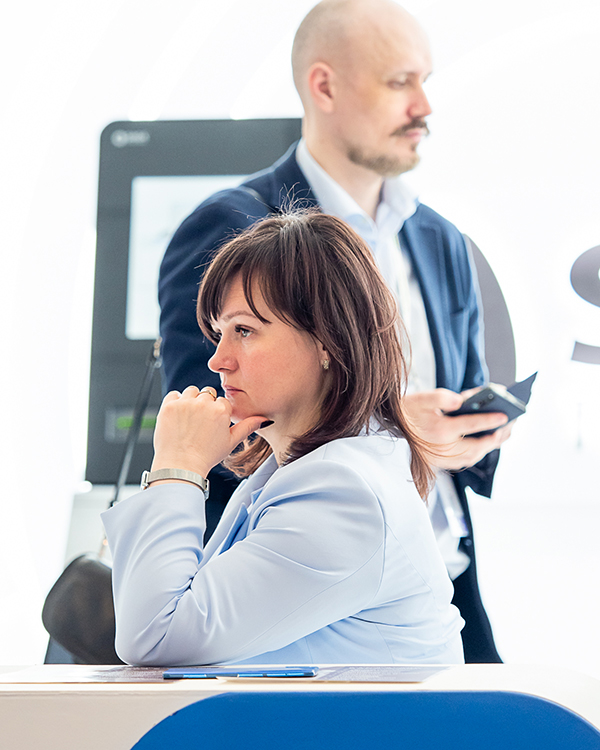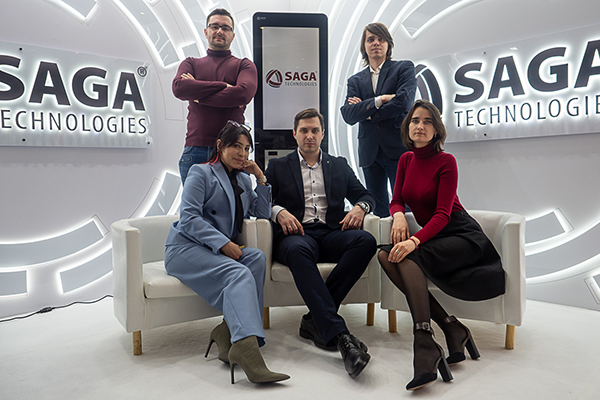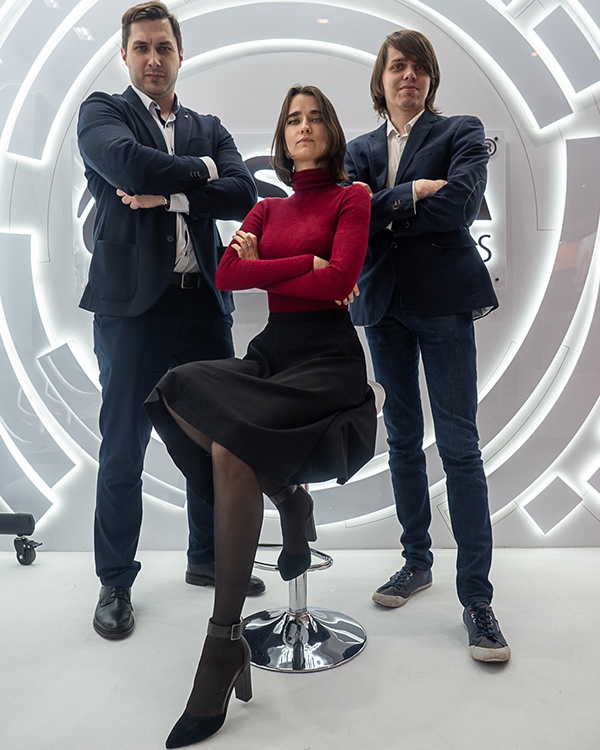 Source: The SAGA Corporation press relations service