4 June 2021
SAGA devices in the Moscow Zoo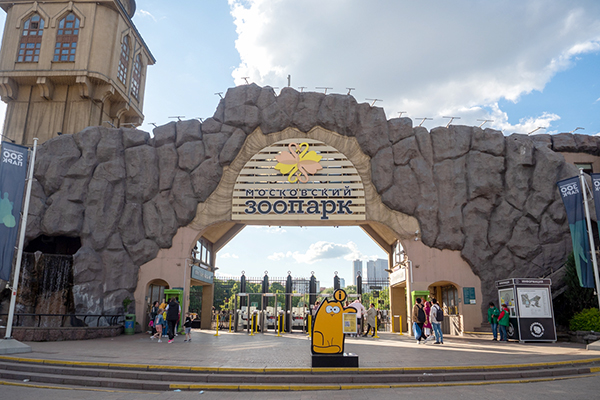 The SAGA Corporation, Moscow Credit Bank and the Moscow Zoo implemented a social project for contactless ticket sale during the year. The entrance tickets to the Moscow Zoo can be bought via the self-service terminals mounted at the entrance, and the tickets to the internal exhibitions are sold in the branded terminals mounted within the territory.
Due to the complicated epidemiologic situation the ticket offices of the Moscow Zoo were closed. Before the installation of the MCB terminals the entrance tickets were sold only online at the Moscow Zoo website, this was sometimes not convenient for visitors.
In May 2021 visitors got the unique possibility to buy tickets at the entrance without waiting in queues and unnecessary social contacts. A year before, in July 2020, the self-service devices were installed within the territory of the Zoo, for selling tickets to internal exhibitions.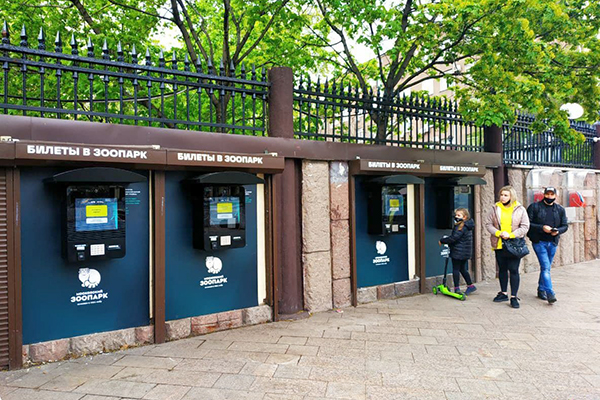 Funny animal statues based on the MCB payment terminals and the interactive purchase script made in a form of a game are intended to interest the youngest visitors of the Zoo and attract them to the development of financial literacy since childhood. The visitors can go through the whole way from choosing the ticket to printing it out using a gamified interactive interface and to top up a Troika card.
The spokespeople of the transaction business development department of the MCB bank point out that not only the ticket sale service has been created but a complete social product customized for unique facility and target audience.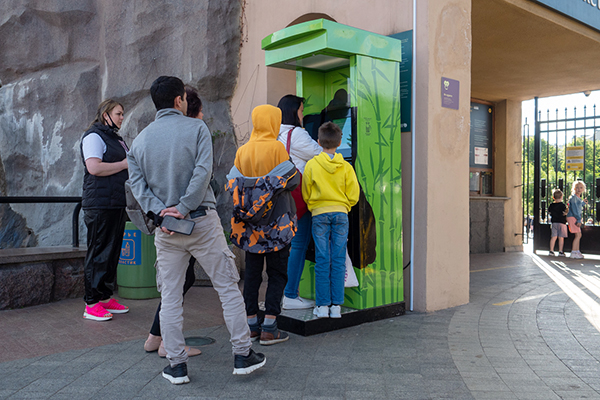 The installation of contactless payment terminals solves a wide range of tasks: provides for health care and safety of the visitors, minimizes the amount of social contacts, reduces queues, and diversifies the methods of ticket purchase.
The social component was of crucial importance during the implementation of the project. Providing the opportunity to buy tickets quickly, conveniently and, most importantly, remotely and safely is an effective measure to counter the virus spreading, this is going to remain as a priority even after the end of a restriction period.
Also MCB implemented not only the Zoo tickets sale but also ticket granting to the welfare beneficiaries who have free admission.
The text is based on the materials of the Moscow Credit Bank press relations service.
Source: The SAGA Corporation press relations service