22 November 2021
Voyager intros crypto debit card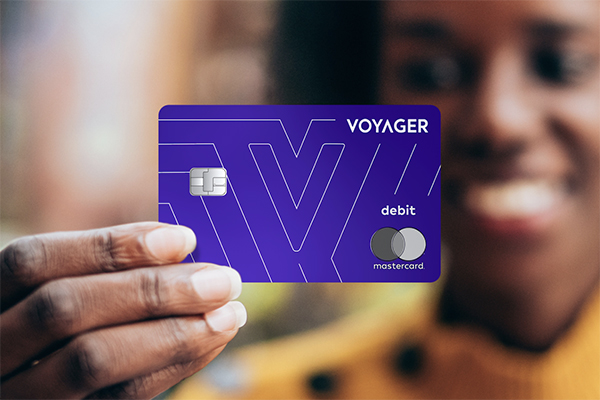 Voyager Digital Ltd., a cryptocurrency platform, has announced its Debit Mastercard, a crypto-based debit card that offers 9% in annual rewards to Voyager customers and additional rewards for Loyalty Program members. With this card, users can spend crypto assets and convert USDC stablecoins to fiat currency, according to a press release.
«With the Voyager Debit Mastercard, we continue to lead the future of finance by giving Voyager customers the benefit of earning rewards while instantly being able to spend their crypto on everyday purchases with the convenience of a debit card,» Steve Ehrlich, CEO and co-founder of Voyager, said in the release. «By basing our debit card on the USD Coin (USDC), a stable coin priced one-to-one to the US dollar, we are offering customers a predictable and rewarding way to hold and easily convert crypto for payments, while offering Voyager Loyalty Program members additional rewards.»
The card also offers:
Access to assets through ATMs.
Personal routing and account number for direct deposit and bill pay.
Rewards totally up to 10.5% annually for Loyalty Program members, depending on the tier.
Source: ATM Marketplace