12 July 2022
ROSINKAS representatives visited SAGA's production facilities
The delegation from Rosinkas visited SAGA's production facilities at the plant. Rosinkas is one of the Russia's largest cash and valuables carriers, which was founded back in 1939, and now has been the part of the centralized system of the Bank of Russia.
The top managers of the Russian Cash Collection Association ROSINKAS looked at the SAGA's latest fintech solutions, including the patented ATM S-200 cash terminal, which was added to the register of Russian industrial products on Tuesday, July 12, 2022.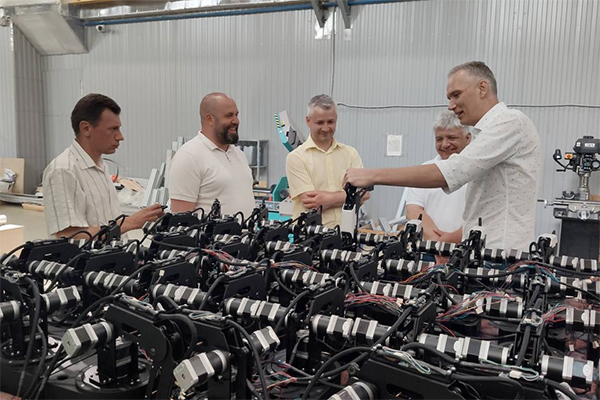 During the visit, the cooperation and further interaction between SAGA Corporation and ROSINKAS association were discussed, since products offered by Russian manufacturers are considered as a priority when choosing vendors.
Source: ROSINKAS materials
Source: The SAGA Corporation press relations service