20 September 2022
Louisiana Air Force base installs pharmacy refill kiosk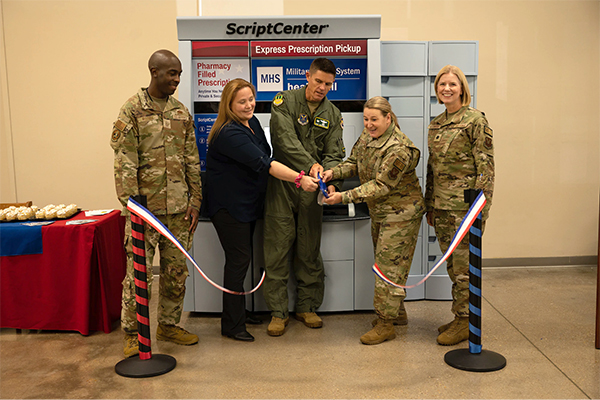 Airmen and civilians gathered Monday for a ribbon-cutting ceremony at Barksdale Air Force Base, Louisiana, for a pharmacy kiosk at the base exchange, according to an announcement on the base's website.
The ScriptCenter kiosk grants access to pharmacy prescriptions any time the base exchange is open.
The kiosks have lockers to hold prescription refills and have been installed at numerous U.S. military bases.
Source: Kiosk Marketplace