22 September 2022
Florida fisherman creates bait machines for marinas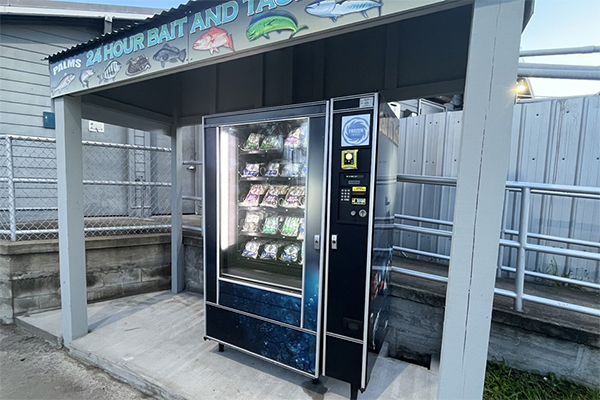 Buddy Strickland, a Jacksonville, Florida fisherman, has converted two food vending machines to bait machines at local marinas, serving fisherman 24/7, according to a firstcoastnews.com report.
Stickland got the idea when he forgot to bring bait one morning and all local bait shops were closed.
He has deployed two machines offering frozen bait.
The former frozen food machines now bear the name «Bait Til' Late» and accept cash, card and Google and Apple pay.
Strickland plans to expand the business to marinas statewide.
Source: Kiosk Marketplace