9 September 2022
SAGA's S200s are tested in Yerevan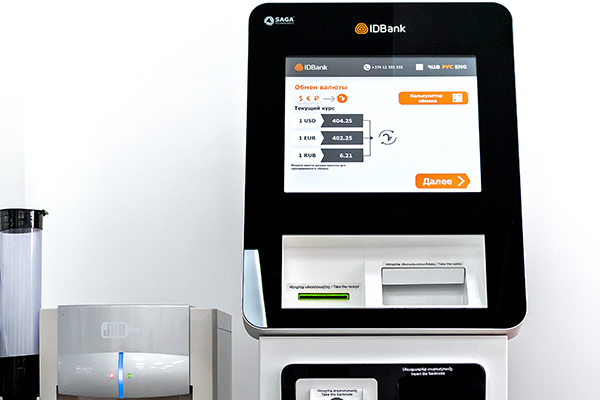 It's been over two years when SAGA started their cooperation with Alpha Processing LLC, the Armenian integrator running their business in fintech market. Part of this cooperation is delivery and successful deployment of SAGA S-200 payment terminals.
In Q1 2022, Alpha Processing LLC and IDBank CJSC (Anelik Bank up to 2018) launched a pilot co-project with SAGA Technologies to deliver SAGA S-200 cash exchange terminals to IDBank.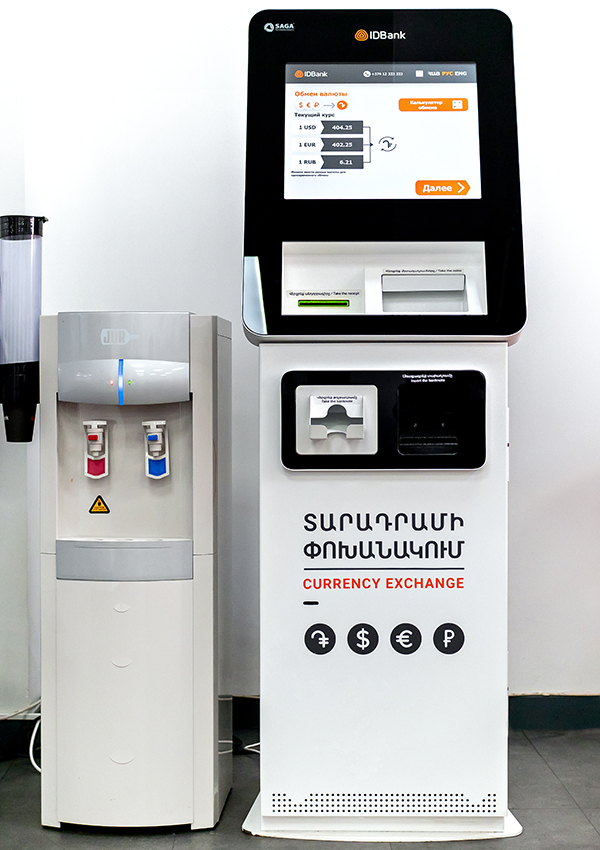 During the test period several terminals were installed in the Yerevan offices of the bank. The S-200 functionality includes: accepting Russian rubles, USD and Euros, exchanging these currencies by Armenian drams.
Upon successful completion of trial period for SAGA's terminals, the Armenian partners are planning to extend the scope of cooperation by late 2022 and purchase more S-200s.
For reference:
Anelik Ru LLC, a commercial bank, was established in Russia in 1990. Anelik Ru LLC used to be the only branch office of the non-resident Anelik Bank CJSC (IDBank CJSC since 2018) in Russia. In 1993 Anelik payment system started their money transfers for individuals without opening an account to CIS states and abroad, thus becoming the Russia's first money transfer system.
"Anelik" also became the first instant money transfer system in Russia and CIS, leaving its competitors - Unistream, CONTACT, Golden Crown, Colibri, Blizko or MoneyGram - far behind. In 2005 it took just a few minutes after sending to receive the money transfer.
When being at its peak, the "Anelik" system included over 63,000 payment offices in more than 93 countries. Among this system participants were over 100 banks in those countries. In Russia the following banks were dealing with the "Anelik" money transfer system: Moscow Industrial Bank, Investsberbank, Russian Bank of Development, Uralsib, VTB24, Promsvyazbank, Petrokommerz etc.
Source: SAGA's Press Service