12 October 2022
Andrey Zholobov: «Everything is not as bad, as reported»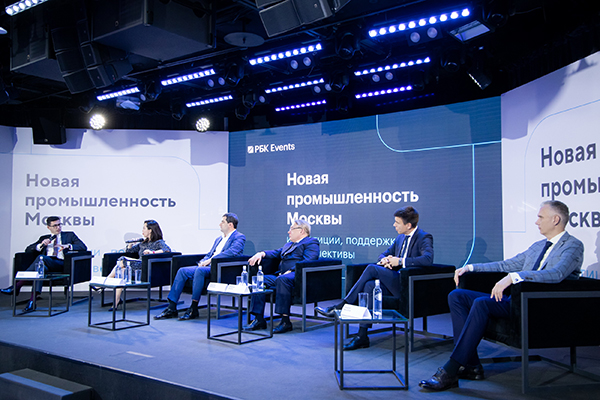 On October 5, 2022 at Mercury Space during the RBC's conference «New industry of Moscow: investments, support, prospects», SAGA Technologies General Director Andrey Zholobov made his speech.
About our staff
SAGA's staff is something worthy to be mentioned. We have a full-scope engineering team: engineers, designers, programmers, developers. We would like to express our gratitude to the Moscow State Technical University named after N.E. Bauman - the graduates of this university are among our best specialists.
We are also proud of our workshop staff: turners, millers, welders - they also do their job very well. About 15-20 years ago the average age of our 'blue-collar' workers was 45-60 years. Today their average age is 27-30 years. Most of them have graduated from the Moscow colleges we are cooperating with. Our company has a complete pool of highly qualified 'blue-collar' workers.
About emerged problems
Among the challenges we are facing now are broken logistics chains, extended delivery terms and increased prices for some components - these have put us off the stride. Now, after 7 months, I can say that we've almost resolved these issues. We manufacture part of required equipment and components, and purchase some from domestic manufacturers or from companies from friendly countries.
About our in-house developments and solutions
Why did we choose our own developments instead of buying third-party solutions? The reason is economical. It is easier and cheaper to import a ready-made product. Own developments are often investments which are paid back (if so) only in long-term prospective. Now we have no choice, so our company is investing in products and solutions which will be paid back in 10 years, in the best scenario. However, we won't be able to continue our operations without them.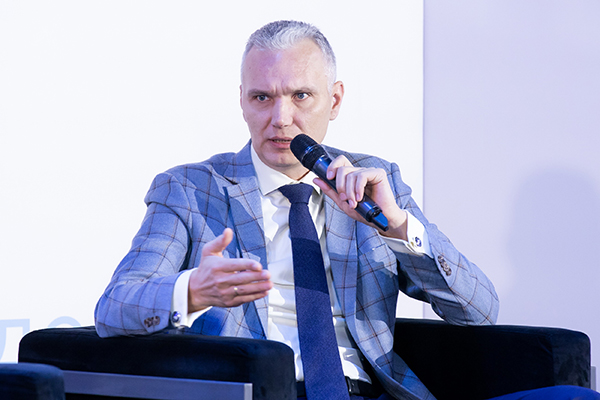 About real import substitution
Today SAGA has own products, creating this products we offer real import substitution. The most prominent of our solution is ATM. Its history lasts over one year. Since autumn 2021, SAGA S-200 ATM has been passing the certification process in the Ministry of Industry and Trade of the Russian Federation.
In July 2022, this ATM with money recirculation functionality was officially entered in the register of Russian industrial products. By replacing individual components in this ATM with our in-house developments we bring forward the import substitution concept. As a result, SAGA now has a road-map describing the steps how to make the product almost 100% made of Russian components.
About the governmental support
Of course, there are some global issues that SAGA cannot resolve on its own. One of them is the problem with Russian microelectronic industry. Unfortunately, it goes beyond our competence. The Moscow Government and the Ministry of Industry and Trade of the Russian Federation said that the efforts in this field are being taken. I hope that the governmental plans will be implemented soon.
Our company appreciates a lot that today all governmental agencies pay a lot of attention to the challenges faced by the industrial sector. We are trusted by the federal agencies, foundations, and the Moscow Government. For example, we find information support very important: due to support from the governmental agencies, more new end users learn about our company.
About advantages
Everything is not as bad, as reported. The exit of foreign vendors from Russia has become the major advantage for SAGA. We thank our competitors for this step, we'll do our best to occupy their niche.
Briefly about the RBC's conference «New industry of Moscow: investments, support, prospects»
Speakers and participants of the discussions were:
Valeria Vorobyeva, Director of the Department of Strategic Development and Innovation of the Ministry of Economic Development of the Russian Federation,
Vladislav Ovchinsky, Head of the Investment and Industrial Policy Department of the City of Moscow,
Alexey Dobashin, General Director, GK KROST,
Alexey Budaev, Senior Vice-President, Deputy of the Head of Small and Medium Business Department, PSB,
Ekaterina Prakhova, General Director, Trajana,
Vladislav Mileyko, Director of Molecular Oncology Center, OncoAtlas,
Andrey Kolokoltsev, General Director, AMEDART,
Pavel Drogovoz, Vice-Rector for Science and Strategic Communications of Bauman Moscow State Technical University.
Among the discussed issues were: problems of Russian industrialists, decisions of the Moscow Government, measures to support enterprises, adaptation of business to the new economic reality, changes in the structure of industrial exports, etc. were discussed.
Learn more about the conference at its web-site.
Source: The SAGA Corporation press relations service