22 November 2022
Aroma360 introduces interactive scenting kiosk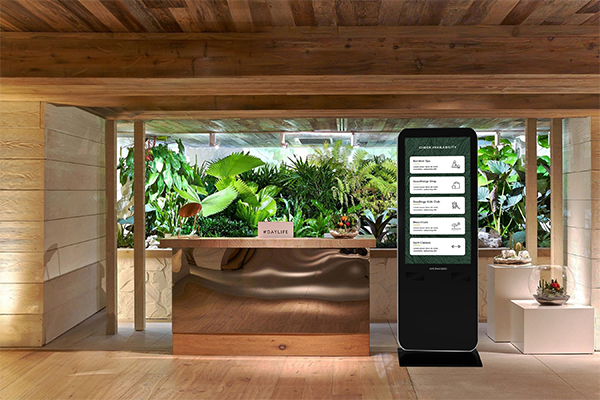 Aroma360, a scent marketing and scent branding company, has introduced the Interactive Scenting Kiosk, a free-standing LCD display with embedded essential oil diffusers, according to a press release.
The device disperses a custom-curated scent with the ability to digitally advertise on a 43-inch touchscreen LCD display. It combines the elements of visual advertising, interactive e-commerce and the science of scent to influence customer purchasing behavior, time spent in-store and increased brand loyalty.
Businesses can disperse their signature Aroma360 fragrance oil from two spray caps within the ISK, covering up to 4,000 square feet. The spray uses cold air diffusion technology which transforms the fragrance oil into dry nanoparticles for consistent coverage and no residue.
Scent diffusion can also be programmed on a timer to disperse different scents at different times, either directly from the ISK itself or via a mobile app.
The ISK contains built-in speakers allowing consumers to watch videos or check out for products while experiencing the art of scent.
Source: Kiosk Marketplace