23 November 2022
Dobot introduces robots for retail tasks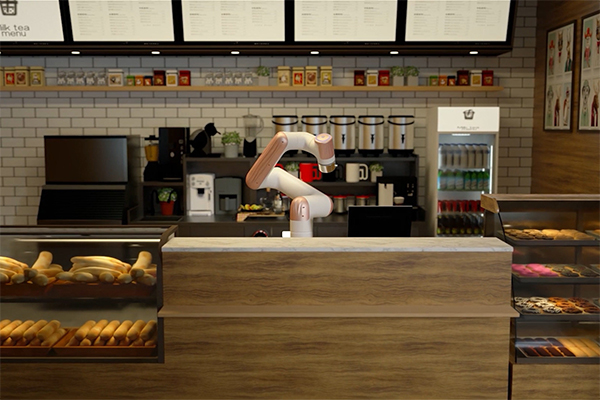 Dobot, a robot manufacturer, has introduced collaborative robots for retail customers to handle tasks such as making coffee, cocktails, ice cream, noodles, fried chicken and more, according to a press release.
The Nova 2 and the Nova 5 are the first two models in the Nova Series with payloads of 2 kg and 5 kg for handling retail and physiotherapy tasks, respectively. They can replace workers to help reduce operating expenses and decrease direct human contacts.
To better meet the needs of retail branding, the Nova Series contrasts the rigid design philosophy of industrial robots and offers color customization to better fit into retail stores for better customer experiences.
The Nova Series is also more compact than comparable industrial «cobots» and can fit into one meter square of space.
Coding knowledge is not needed to program a Nova robot. Setting one up takes as little as 10 minutes.
The Nova Series has safety features to sense human movement and stops operation in 0.01 second upon collision detection. In case of a power outage, Nova automatically halts in position to ensure safety.
Source: Kiosk Marketplace