24 January 2023
Bp launches EV truck charging stations in Germany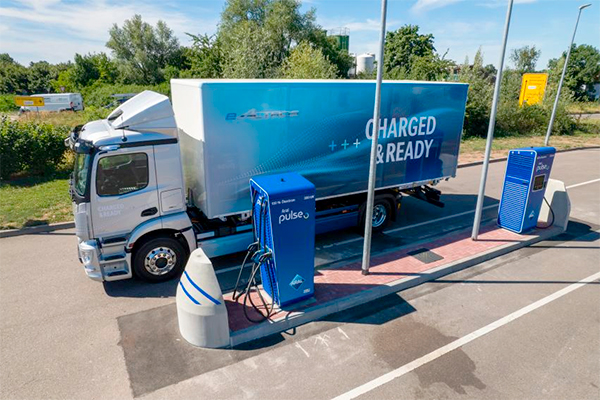 Bp has installed six public charging stations for trucks along a 600-kilometer stretch of Germany's Rhine-Alpine corridor, according to a press release.
The chargers have been installed on Aral retail sites in Germany between the Rhine-Neckar metropolitan area and the Rhine-Ruhr metropolitan region. Aral is bp's German retail brand. In the next six months, two additional locations are scheduled to open on Aral retail sites to complete the new charging corridor.
Once complete, an EV truck will be able to cover over 600 kilometers across Germany.
The 300-kw charging stations are each capable of charging more than 20 EV trucks per charger each day. An EV truck's range can reach up to 200 kilometers in around 45 minutes using the charge points.
Source: Kiosk Marketplace