12 January 2023
SAGA S-200 ATM ranks first once again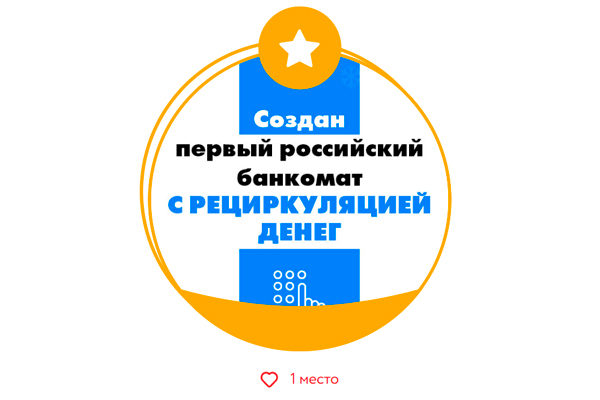 The PromMoscow corporate media of the Moscow Department of Investment and Industrial Policy held PromEvent-2022, a competition for the most high-profile achievements of the capital's industrialists.
The competition featured diverse solutions and achievements of Moscow industry enterprises, such as:
the first domestic generic of anticonvulsant drug,
x-ray machine (suitcase size),
lightweight optical cable for contemporary marine vessels,
monitoring system for bridges and overpasses,
digital dosing pumps,
technology for hardening parts of machines and mechanisms for industry,
lifting system for helicopters,
breathing simulator for medical training,
electrical network fire prevention system,
mobile artificial heart cable,
industrial USB extension cable (up to 70 m) for high-speed data transfer,
neural-based system for automating passenger traffic monitoring and integrated control of public transport,
medicines for the treatment of chronic wounds, ulcers, burns, allowing to quickly restore the skin without scarring,
tent for high-altitude expeditions and arctic latitudes,
non-waste production of plastic for housing and utility sector,
collaborative industrial robot (to work in tandem with a human),
laboratory sensors,
mass production of smart laser machines.
Following the open voting results, the «gold» of the PromEvent-2022 competition went to SAGA S-200 ATM, the first Russian ATM with the money recycling function developed by our company.
The SAGA team is glad that its product ranked 1st in the respectable track record of the essential solutions and achievements of the capital's industrialists, it thanks the competition organizers for their trust, and hopes that all developments will be highly appreciated by society, will be actively used and will contribute to the development of our Motherland .
Source: The SAGA Corporation press relations service