26 January 2023
The REN TV channel about the SAGA S-200 ATM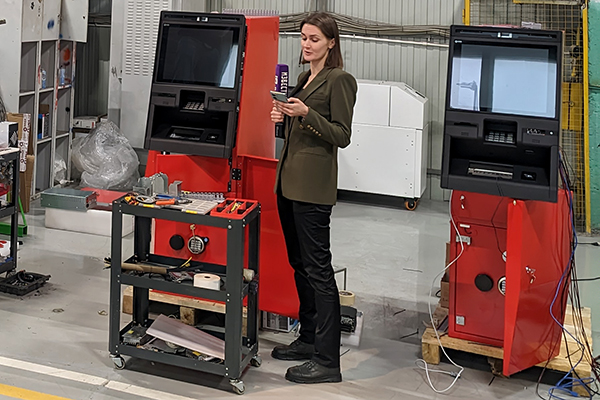 Along with the press service of the Department of Investment and Industrial Policy of Moscow, which reported that the SAGA S-200 ATM with the function of cash recycling successfully passed the tests of the Bank of Russia and was recommended by the regulator for use by credit organizations, REN TV channel released a video about this device.
Journalists of the TV channel, who visited the production of SAGA fintech devices, talk about the technical features of the S-200 ATM with the function of cash recycling, the level of local content and anti-vandal protection.
The video specifically notes the testing of the device by the Bank of Russia – its specialists used both old and new banknotes in the tests, with the scanner of the device and its software showing their best and proving that the S-200 ATM perfectly recognizes counterfeit banknotes and is well adapted to the new realities the requirements of the regulator, unlike Western analogues.
Financial market experts noted that the exchange and circulation of money is a strategic objective that cannot be trusted to third-party vendors, and here the Russian ATM significantly reduces the risks for the national financial system.
Источник: The REN TV channel