1 March 2023
SAGA took part in a conference on industrial design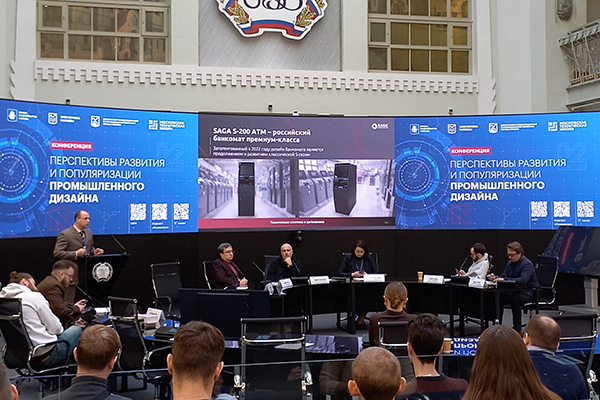 On February 27, the Plekhanov Russian University of Economics hosted the conference «Prospects for the Development and Popularization of Industrial Design,» organized as part of the project "Moscow Technical School" of the Department of Investment and Industrial Policy of Moscow.
The event was attended by representatives of Transmashholding JSC, Artemy Lebedev Studio LLC, the ATB Electronics Development Center, the National Research Technological University Moscow Institute of Steel and Alloys, the Center for Research and Innovative Developments of the Stroganov Russian State University of Art and Industry, and others.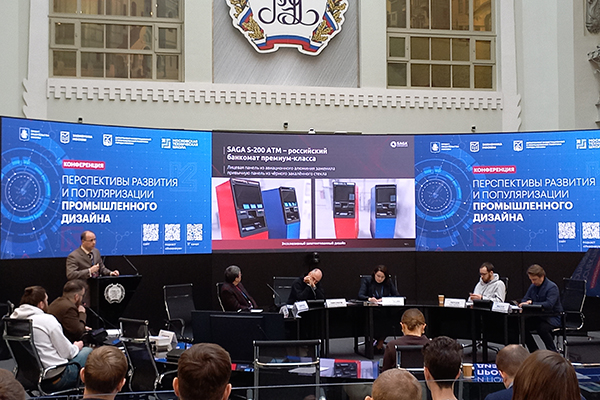 Gennady Taldykin, the president of SAGA Corporation, presented a report on the topic «Authentic patented design of the SAGA S-series self-service devices.» He spoke about the S-200 information and payment terminal developed in 2015, whose design and concept later became the benchmark for the Russian market of self-service devices. At the end of the presentation, the Russian premium-class ATM, SAGA S-200, was presented, whose design, patented in 2022, was a continuation of the classic S-series.
The main conclusion to be drawn from the speeches of all participants was that right now, Russian industrial design is facing conditions favoring its further development, which should be utilized along with changing the general approach of the Russian market to the importance of industrial design.
Download the presentation (PDF, 5.6 MB).
Source: The SAGA Corporation press relations service