24 May 2023
University of Cincinnati installs campus feedback kiosks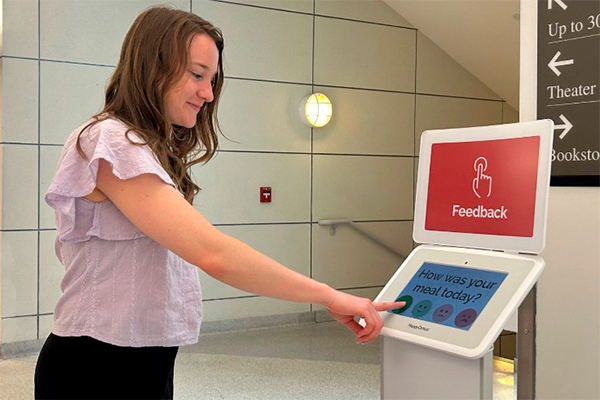 The University of Cincinnati has deployed HappyOrNot kiosks across the Uptown campus, according to a news release. These kiosks serve as a tool to track customer satisfaction levels in real time and enable campus services to make data-driven decisions to enhance service quality, customer loyalty and employee engagement.
Currently, there are 26 HappyOrNot kiosks located in various areas across the campus aligned with the Next Lives Here innovation agenda.
The feedback is processed and analyzed through an online reporting dashboard to provide insights into customer or employee satisfaction levels.
For example, if there is a consistent complaint about the quality of food in a particular dining facility, campus services can use this feedback to make changes.
Source: Kiosk Marketplace