24 May 2023
Mattress vending machine debuts in London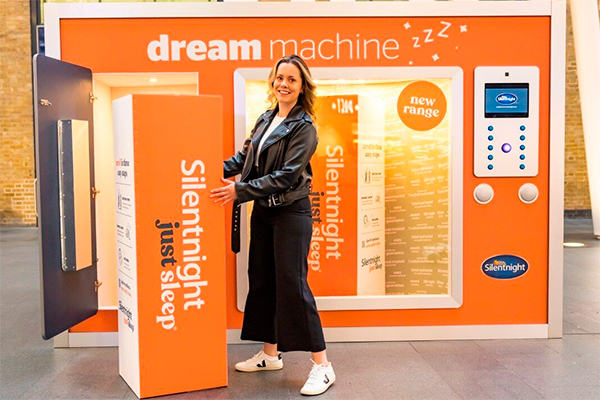 London commuters can now select a new mattress from a vending machine at King's Cross Station, according to an express.com report.
The machine dispenses boxed mattresses from a door on the side of the two-meter high machine which also features a touchscreen.
The «Dream Machine» was created after a study, commissioned by Silentnight, a U.K. sleep products brand, found that nearly a third of adults are sleeping on a mattress «well passed its best» date.
Silentnight commissioned the study to launch its Just Sleep collection of rolled and boxed mattresses.
Source: Kiosk Marketplace