25 May 2023
365 Retail Markets teams with Due North on ambient/refrigerated merchandiser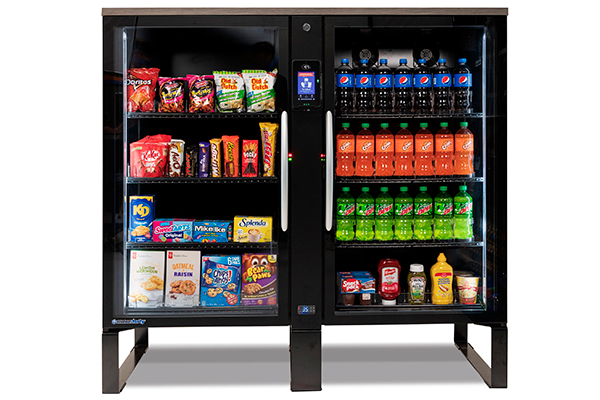 365 Retail Markets Inc. has introduced its Stockwell Dual Temp, an ambient and refrigerated merchandiser using Due North's Minus Forty retail refrigerated merchandiser, according to a press release.
The Stockwell 2.0 innovation includes the following features:
An entire, larger side dedicated to refrigerated products in addition to ambient products on the opposite side.
A refined design and contemporary look.
A lighter and easier piece of equipment to move within client locations.
More merchandising space and product pushers on both sides.
Improved processing power and product recognition accuracy on the edge, reducing bandwidth consumption.
Anonymous tap/insert credit card and GMA payment enabled via 365's Pico device and multiple payment options.
Easier access via the front panel to serviceable components.
Source: Kiosk Marketplace