5 March 2020
SAGA became the partner of the largest Russian retail network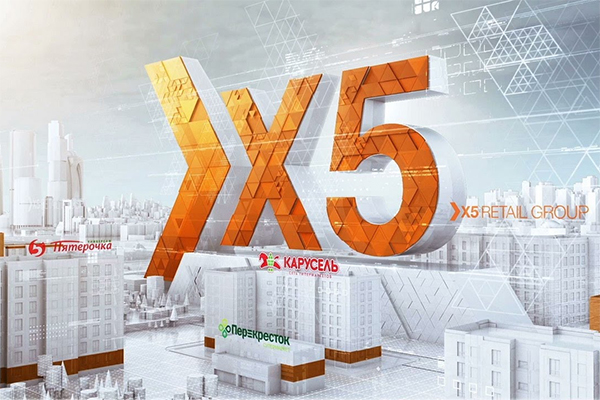 In the first quarter of 2020 the SAGA Technologies company won a bidding of the X5 Retail Group for supply of informational terminals.
The main part of the supply will consist of the new S-32 X1 terminals which can be fitted with steel guard rails. To be noted that this is the first experience of commercial cooperation of SAGA and the X5 Retail Group.
Reference information:
The X5 Retail Group is the leading Russian multi-format food retail company. It controls shops of the several retail networks: «easy reach» «Pyaterochka» shops, «Perekrestok» department stores, «Karusel» hypermarkets and «Perekrestok Ekspress» «easy reach» shops.
According to the data gathered by the Deloitte company (international network of companies supplying auditing and consulting services), at the 2018 yearend the X5 Retail Group achieved the 42nd position in the top-250 retailers of the world and the 11th place in the top-50 fast-growing retailers of the world.
In September 2019 the Russian Forbes edition published a rating of the largest private companies of the Russian Federation, where the X5 Retail Group took the third place after the Lukoil and Surgutneftegaz companies.
The total number of the X5 Retail Group shops exceeds 16 thousand. Thereat the trading network comprises 65 territorial entities of the Russian Federation, and the company is present in 7 of 8 federal districts of our country.
Source: The SAGA Corporation press relations service