24 August 2021
SAGA Corporation is the first again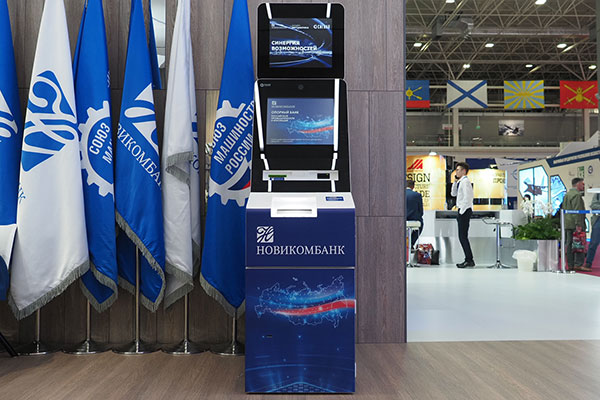 The first Russian made ATM with full cash recycling was presented to the wide audience at the International military and technical forum Army-2021 on August 23, 2021.
During the official opening of the forum the Rostec State Corporation presented an ATM produced by the Signal NPP JSC of the Avtomatika concern in cooperation with SAGA Corporation on the basis of the SAGA S-200 ATM which we described before.
The advantages of this device are that it complies to the requirements of the Decree of the Russian Government No. 2013 dd. 12/03/2020 «On the minimal share of purchases of domestic products» in which the quota for state procurement of the domestic made cash terminals and ATM purchases are cited as 18% for 2021 and 20% for 2022-2023.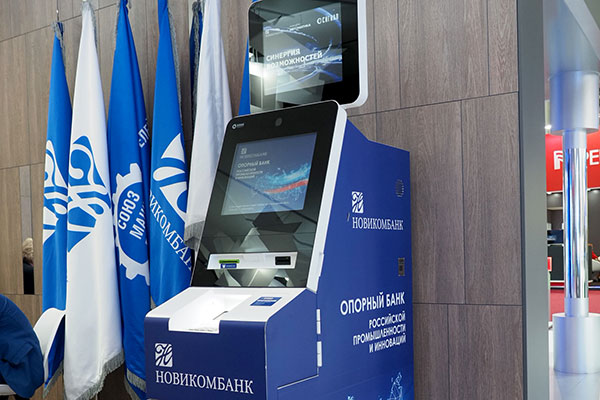 The ATM designed by SAGA Corporation has a cash recycling function providing for a closed circulation cycle: accepting banknotes from one client and issuing the same banknotes to another without processing in a bank or other financial institution. The recycling module has been certified and approved for use by the Russian Federation Central Bank.
The new device can record all transactions on video, read bar codes and QR codes, print receipts and extracts and allow contactless transactions with cards. Improved work with cash – the S-200 ATM is fitted with an escrow module and carries out high-speed acceptance of banknotes in bundles.
S-200 ATM technical specifications.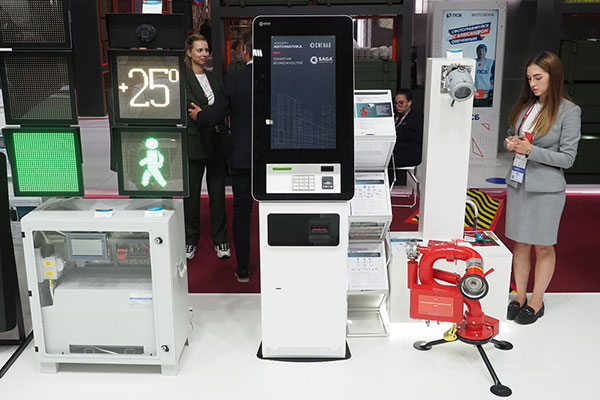 Rostec also presented a self-service device based on the S-200.27 payment terminal created by SAGA Corporation.
Multifunctional payment terminal is an alternative to traditional cash desks. Depending on the configuration and availability of the appropriate software, the device is capable of accepting payments for goods and services in any form of money (banknotes, coins, bank cards), scanning bar codes and QR codes, scanning ID cards and carrying out recognition using biometric data. The device is one of a kind on the Russian market and fully complies with any scenario of its use.
The device is unique on the Russian market and fully complies with any scenario of its use.
«The peculiarity of these devices is a modular design, which allows to equip the ATM and the terminal with the components necessary for the customer and to add the necessary functions. Thus, the functionality can be expanded without replacing devices. This increases the service life and reduces the operational costs», said Andrey Motorko, CEO of the Avtomatika Concern.
S-200.27 technical specifications.
The text was prepared on the basis of the materials from the press service of the Rostec State Corporation.
Source: The SAGA Corporation press relations service