3 June 2022
«Yes we can!»: SAGA on the info resources of the Moscow government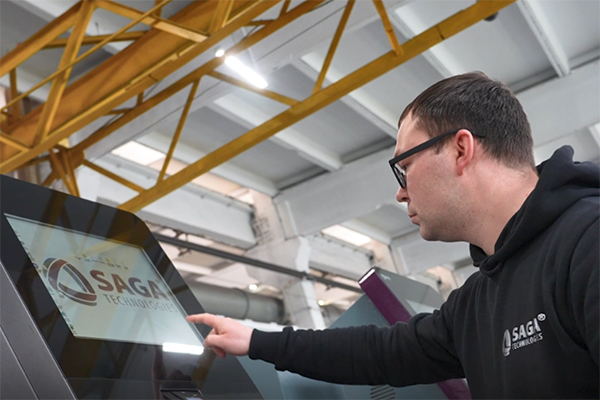 The Moscow Government Department of Economic Policy and Property and Land Relations continued the acquaintance of the metropolitan authorities and residents of the city with the work of the SAGA corporation by releasing an informational video about the work of our company.
Filming took place at SAGA production with the participation of representatives of SAGA Technologies – Oksana Kalashnikova, Commercial Director, and Pavel Kholmogorov, Deputy Director of Production.
Oksana Kalashnikova told about the history of the company, introduced the main products and told about the increased load on production due to the increase in demand for import-substituting goods.
«New horizons and new opportunities are opening up for SAGA. At the moment, we are reducing the vacation system in order to immerse employees more in the workflow and provide the Russian market with those products for the promotion of which the company has been developing for the last few years,» Kalashnikova said.
Pavel Kholmogorov, in turn, shared information about updating the equipment fleet, reducing dependence on foreign supplies for the coming years, as well as about the work of the SAGA Corporation in the field of import substitution.
The video showed the latest SAGA equipment, which is completely manufactured in Moscow using its own components and components of Russian or Belarusian partners.
Earlier, these devices were demonstrated to the delegation of the Moscow government, which visited the production at the end of May, and to journalists of the city information channel m24.ru , who filmed the plot for the release of the program «Life in the Big city».
Source: The SAGA Corporation press relations service